Special Olympics World Games Abu Dhabi 2019
CreatorUp is proudly supporting People of Determination around the world in 360 VR
---
#MeetTheDetermined - Behind The Scenes
Athens, Greece
Delhi, India
Shanghai & Singapore
---
#MeetTheDetermined: 50 Years of Special Olympics" in 360 VR
---
Behind the Scenes - Tokyo, Japan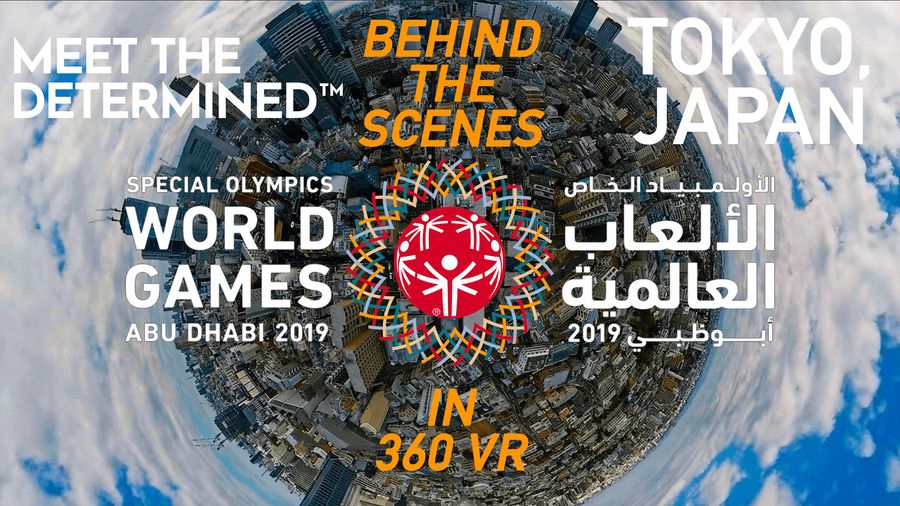 ---
Fans Invited To Experience Special Olympics In 360° Through First-ever Virtual Reality Platform Launched By A World Games
For the first time in Special Olympics history, people will be able to experience the excitement of a World Games unfold in 360° Virtual Reality prior to and during Special Olympics World Games Abu Dhabi 2019, which takes place from 14 – 21 March.
Read more on Special Olympics World Games 2019
---
---
---
Washington DC
United Kingdom
---
---
Abu Dhabi's Special Olympics Uses Virtual Reality To Make The Games More Accessible
The countdown is on to the Special Olympics World Games, held in Abu Dhabi on 14-21 March. The UAE's 2019 hosting debut marks the first time the World Games will take place in the Middle East region.
Read more on Harper's Bazaar
---
The 360° virtual reality video series Meet the Determined is now live!
This first film (one of three) is entitled UAE Now and gives insight into the history of the United Arab Emirates (UAE) and serves as a primer for the UAE's involvement with 2019 Special Olympics World Games. No special glasses or googles are needed to watch and enjoy the video in 2D.
Read more on Special Olympics World Games 2019
---
CreatorUp is proudly supporting People of Determination around the world in 360 VR
Official 360 VR Content Provider and Official Creative and Digital Strategy Supplier | Bronze Status
---